Download here: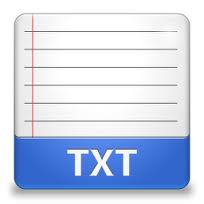 The ASONAM 2014 Committee invites proposals for workshops to be held on August 17-20, 2014 in conjunction with the main ASONAM 2014 conference. The overall purpose of a workshop is to provide participants with the opportunity to present and discuss novel research ideas on active and emerging topics of social network analysis and mining.
Submissions may be made by e-mail in PDF format with "ASONAM2014 Workshop Proposal" in the subject header. Proposals should include following information:
• The name of the workshop.
• The names and addresses of the organizers, and a designated contact person.
• Description of the workshop: abstract, objectives, relevance, and expected outcome.
• The names of program committee members and, if applicable, other potential applicants.
• Preliminary list of invited speakers (if any).
• A description of the plans for workshop (e.g., program, keynotes, highlights, etc.).
• The expected number of attendees and the planned length of the workshop.
• A description of past versions of the workshop, including dates, organizers, submission and acceptance counts, attendance, sites, and any other relevant information..

Please submit your workshop proposals by e-mail to the ASONAM 2014 Workshop Chairs at:
• Bettina Berendt, KU Leuven, Belgium, Bettina.Berendt@cs.kuleuven.be
• Jie Tang: Tsinghua University, China, jery.tang@gmail.com
• Wolfgang Nejdl: Leibniz University Hannover, Germany, nejdl@kbs.uni-hannover.de